We are excited to announce the installation of our new Electric Vehicle Charging Stations from SemaConnect! These Chargers are Level II (240V; 30A) commercial-grade stations. Charging times vary, so please refer to your vehicle owner's manual if you have questions on how long it will take you to charge your car.
In order to use the stations, please create a SemaConnect account by visiting network.semaconnect.com. When you create your account, you must associate a form of payment (credit card or debit card). This card will transfer $20.00 into your SemaConnect account to act as a debiting system for your charging needs. The cost to park at the Woods Hole Oceanographic Institution is $1.00/hr. This charge is considered a parking fee and will remain in effect from the time you plug in your vehicle until the time you unplug your vehicle from the station, regardless of how long it takes for your battery to become full. We recommend moving your vehicle when your battery is completely charged to avoid unnecessary fees. Please select "Battery Fully Charged" in your SemaConnect notifications if you would like to receive a text message or email letting you know that your battery has finished charging.
In order to become a member of the Woods Hole Oceanographic Institution Electric Vehicle Charging Program, please:
Login to your SemaConnect account
On the left-side menu, select My Account
Select: Station Access
Enter the invitation code: contact smadsen@whoi.edu for code
Click submit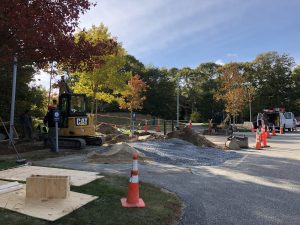 Once you click submit, we will receive a notification of your request to join our stations and will approve your access. If you are having trouble accessing the station, please send an email to Stephanie Madsen at smadsen@whoi.edu or call SemaConnect customer service at 1-800-663-5633 and choose option 2 for customer service.
Once you have access to the stations, you can initiate a charging session by requesting a SemaConnect Network Pass through your SemaConnect Dashboard, or by downloading and using the SemaConnect app- available for iPhone and Android devices.
Happy Charging!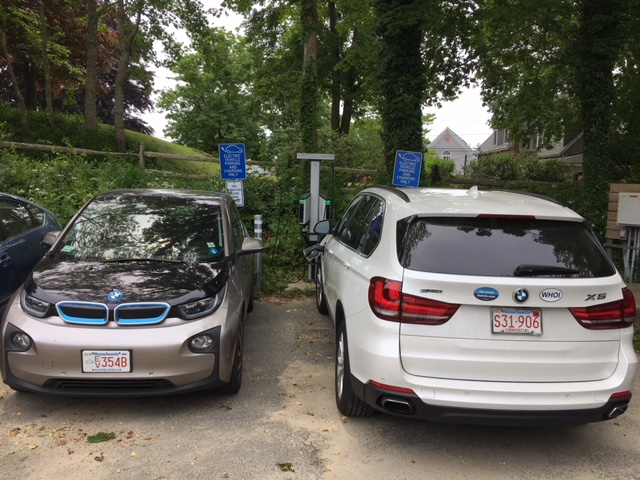 WHOI has 8 Electric Vehicle (EV) Chargers in 4 locations:
2 at 49 School St in the School St Lot
2 at Shiverick Lot (near 11 School St)
2 at Clark South by High Bay Door
2 at Clark North by USGS/MRF path