Celebrating Humans of WHOI
Thursday, May 11, 2023*
4:00-6:00 p.m.
Fenno & Fenno Patio
(rain or shine)
Free pizza & beverages
Join us and . . .
Win prizes by participating in the dessert contest
Play lawn games with friends and colleagues,
Have your profile headshot picture taken (optional but encouraged)
Share your story with the  #HumansofWHOI social media campaign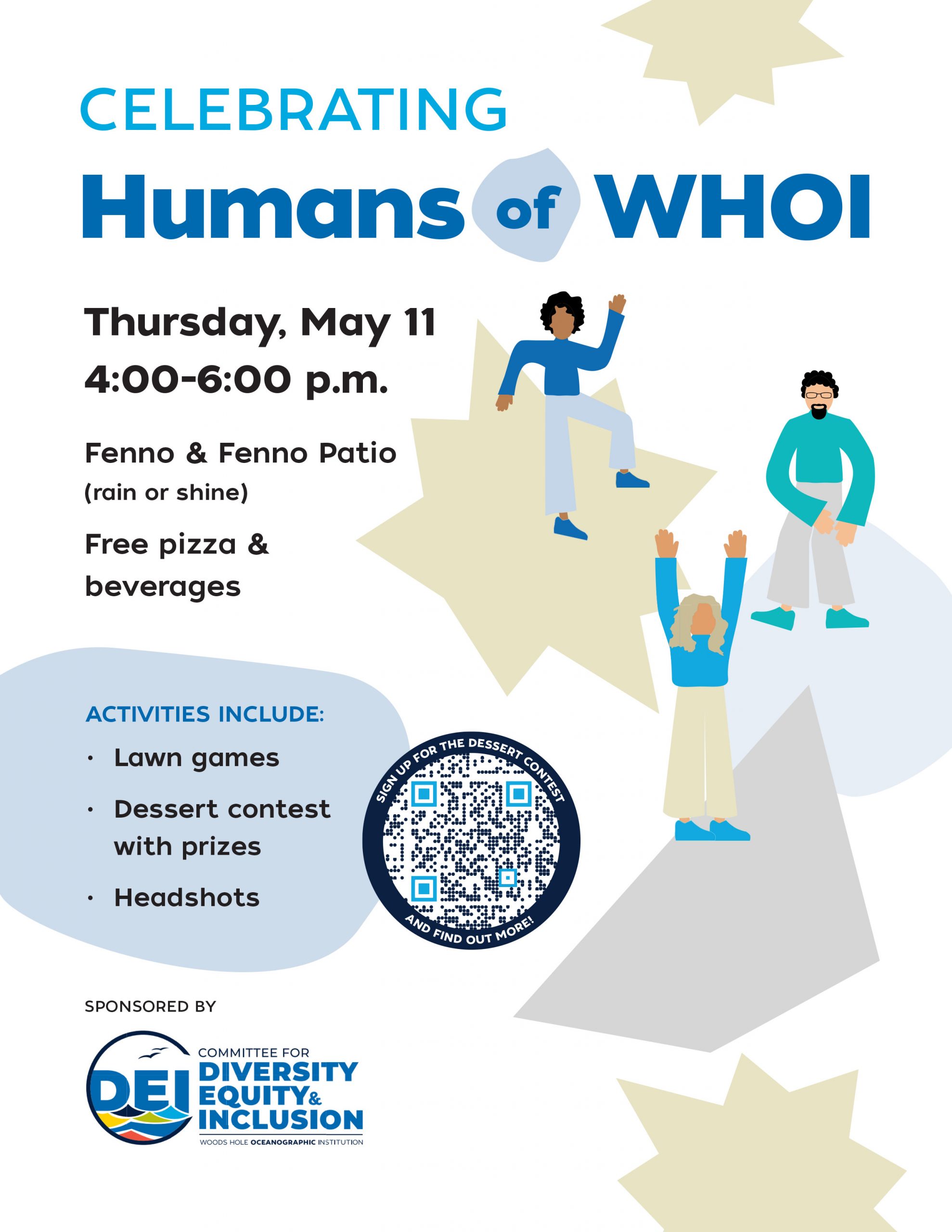 Celebrating the Humans of WHOI Dessert Contest

Come one, come all, enter your best dessert in the Humans of WHOI Dessert Contest and win fabulous prizes from the WHOI Store!
Dessert Contest Rules and Guidelines

Sign up to below so we know how much room we need
Bring a dessert that could be cut into small pieces - approximately 2 dozen (tooth picks will be provided)
Bring a card with the dessert name and ingredients
Bring your dessert to the Buttery by 3:50 p.m so you can be checked in and your dessert set out by 4 p.m.
Don't let folks know what you made . . . the contest is anonymous
Prizes will be awarded to first, second and third place
Questions? Email Dina Pandya or Aleck Wang.