Tiny Tea Returns! Topic: Implicit Bias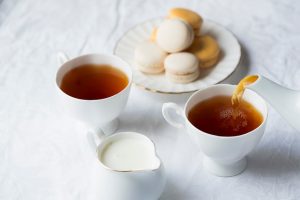 The Workplace Climate Committee, Women's Committee and the Broader Impacts Group are hosting another Tiny Tea discussion on
Wednesday, May 16, 2018 from 10 a.m. to 11 a.m. in Clark 507.
The topic will be Implicit Bias.
For background on the topic we encourage you to read this short article and/or watch this short video. If you have specific examples of implicit bias that you would like to privately suggest for discussion, please email wcc-chairs@whoi.edubefore Monday, May 14, 2018.
The entire WHOI community is invited and encouraged to attend. Tea, coffee, and pastries will be provided.
Your RSVP is requested by Monday, May 14 (but not required) to help with planning.