New issue of US IIOE-2 Newsletter – March 2019
In this Issue:
News from U.S. Committee for IIOE-2
U.S. Science Activities in the Indian Ocean
NOAA Ship Ronald H. Brown Establishes New Mooring Sites in the Arabian Sea
Topographic Effects on Tropical Cyclone Formation over the Indian Ocean
Upcoming Plans and Activities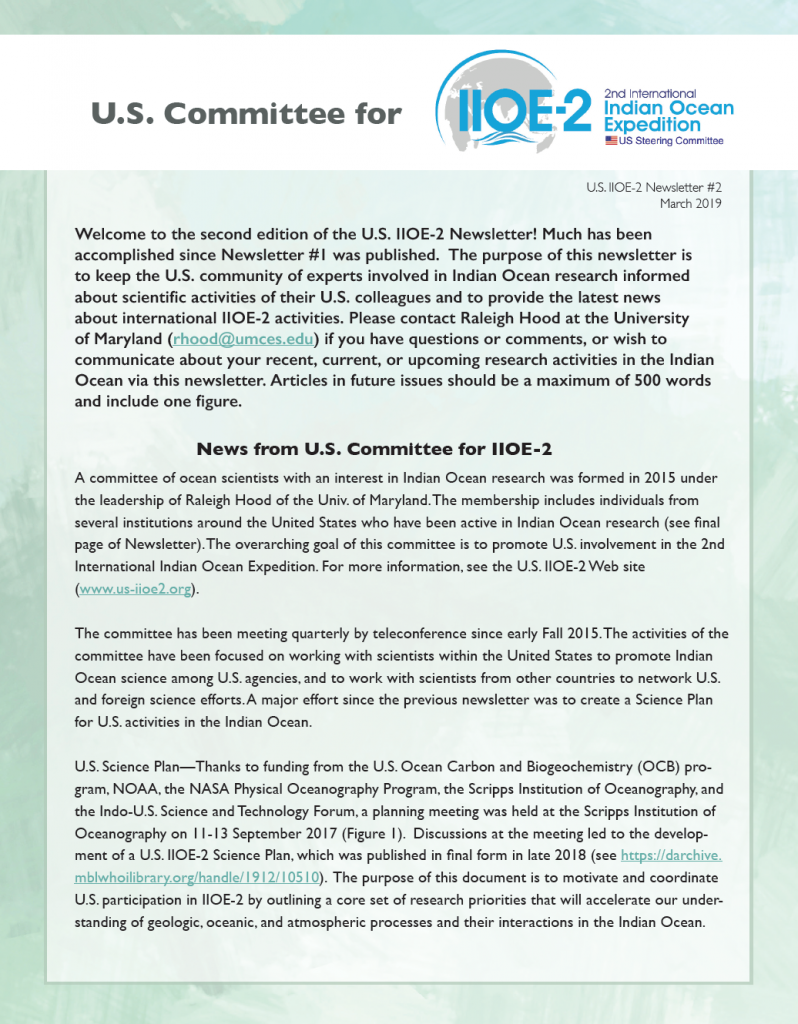 Read the full newsletter or download here.
Please contact Raleigh Hood at the University of Maryland (rhood@umces.edu) if you have questions or comments, or wish to communicate about your recent, current, or upcoming research activities in the Indian Ocean via this newsletter. Articles should be a maximum of 500 words and include one figure.