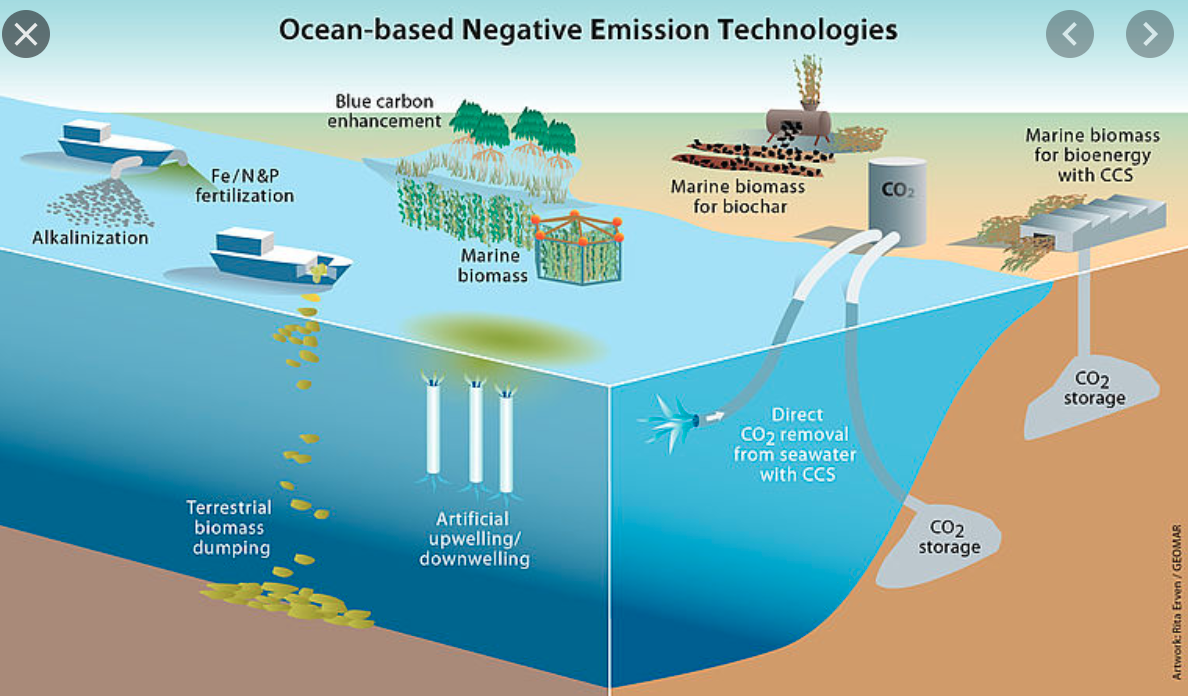 Date: June 15
Limiting global warming to less than 2°C beyond a preindustrial baseline requires rapid emission reductions. Additionally, all scenarios now require carbon removal to achieve that goal: anywhere from 100-1000 Gt CO2 will need to be removed from the atmosphere by 2100. It is currently unclear if and how gigatonne-scale CO2 removal (CDR) can be achieved. The oceans cover 71% of the Earth surface and could have the capacity to provide a considerable fraction of the required CDR. This session explores the potential and sustainability of the most widely considered marine CDR approaches. We aim to identify key knowledge gaps and discuss future research activities that can close these gaps.
Chairs and Speakers - Lennart Bach (Univ. Tasmania, Australia), Jaime Palter (Univ. Rhode Island), Clare Reimers (Oregon State Univ.), Patrick Rafter (Univ. California, Irvine), David Keller (GEOMAR Kiel, Germany), Ros Rickaby (Oxford Univ., UK), Lisa Windham-Myers (US Geological Survey, USA), Nichole Price (Bigelow Laboratory, USA), Joo-Eun Yoon (Incheon National University, South Korea), David Koweek (Stanford, Ocean Visions, USA), Veronica Tamsitt (Univ New South Wales, AUS), Julius Busecke (Columbia Univ., USA), Candis Callison (UBC)
Watch the recorded talks below (linked or embedded) before the live session
Also see the related science feature "Is seaweed farming an effective method to reduce atmospheric CO2?"