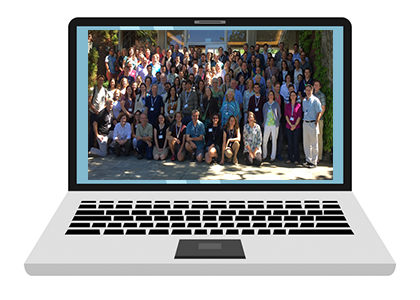 OCB 2021(virtual) was held in June 2021
OCB2021 was an interactive series of online events with early career activities, interactive panel discussions, virtual poster sessions, and opportunities for networking and socializing throughout the month of June. Thank you to everyone who attended, presented, spoke, joined discussions, led topics, developed sessions, and made #OCB2021 a successful summer workshop! It was our largest attendance yet, and we saw participation from scientists around the world in this new virtual format.
Dive into the workshop content:
Whiteboards from small group discussions (organized by date)
See the virtual poster gallery (open through August)
Watch the extended pre-session talks and the live session recordings on the workshop website (see each agenda page) or on our YouTube playlists by session and for the whole workshop.
Please visit and contribute to our Jamboards - a space to gather ideas and design a path for OCB to continue moving forward on ECR and JEDI topics.
Lastly, we want to hear from you! If you registered and attended or ended up not joining any live sessions please take ~5 minutes to help us learn from this first virtual summer workshop by sharing your feedback and ideas.
Save the date for OCB2022: June 20-23, 2022 (Woods Hole, MA)
This is a good time to remind you about OCB's Code of Conduct for meetings and activities. We take bullying and harassment very seriously and expect that a safe, welcoming, and respectful environment will be maintained at all times.